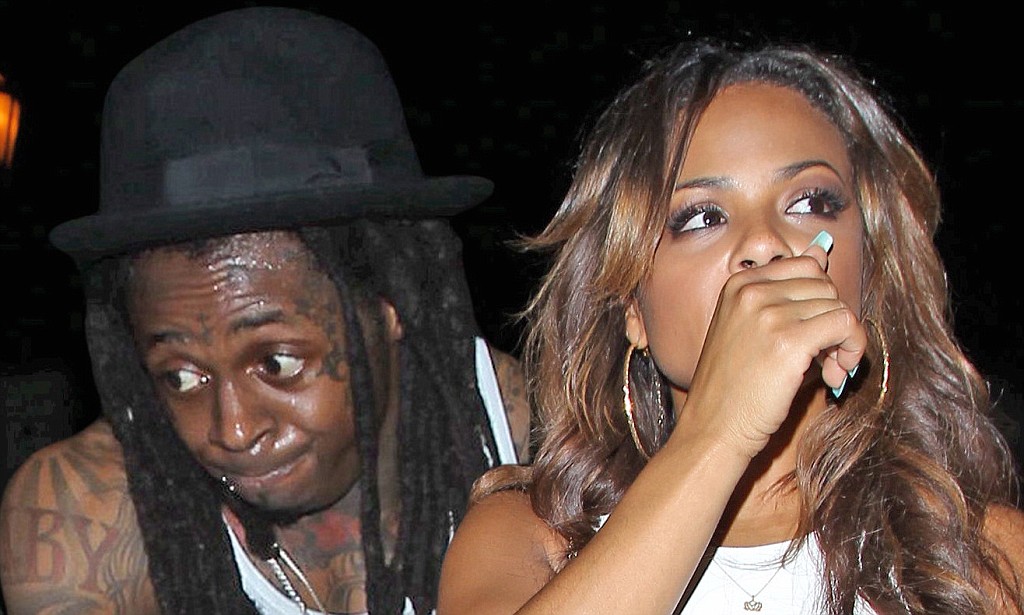 If Lil' Wayne and Christina Milian are really dating, would they
last much longer with all the people looking down on their "relationship"?
Lil' Wayne's exes are not feeling his rumored relationship with singer/actress Christina Milian. Back in July, the pair were spotted out on numerous occasions and rumored to be "hooking up." But, Christina has spoken out and said the two are just making music.
Yea, I bet they're making music alright! Lol.
When news broke that the pair were allegedly dating, Christina's ex-husband, producer The Dream spoke out about it in an interview with Vlad TV and said Christina "messed up the rotation" by 

dating her ex-husband's ex-wife's child's father. 
Woah, that's a lot to take in!