Mariah Carey recently gave an update on her hubby's condition to People magazine. Nick Cannon recently was hospitalized for suffering mild kidney failure. Mariah says Nick is in a lot of pain but he is pulling through.
"
As always, he's in good spirits considering the situation," Mariah tells People.
Nick tweeted a little over an hour ago:
Currently being transfered to a hospital in LA. Thank you all for all your love, prayers and concern. You know me... I will be a'ight
Mariah says that right now Nick is stable and they're hoping he'll be 100 percent as soon as possible. Mariah tweeted the picture below earlier today along with a message:
Please pray for Nick as he's fighting to recover from a mild kidney failure. #

mybraveman
Update Below!
Nick Cannon posted on Twitter earlier today:
Just left the operating table and I was awake during the whole procedure.
#
OUCH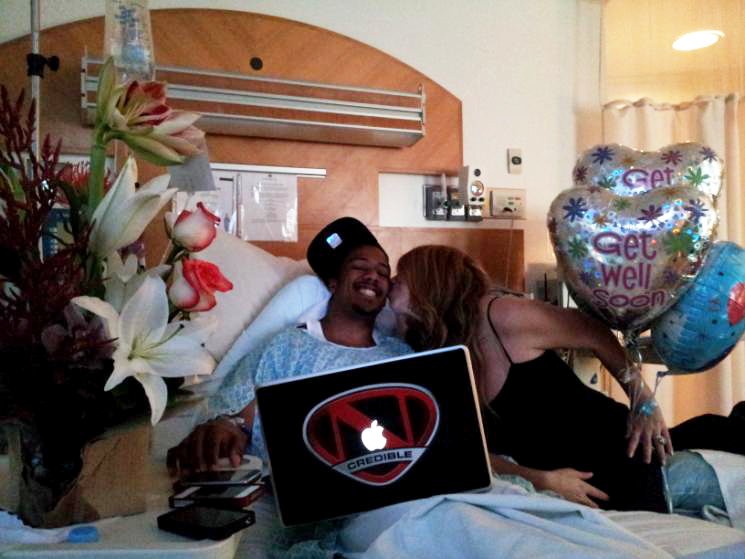 So cute!