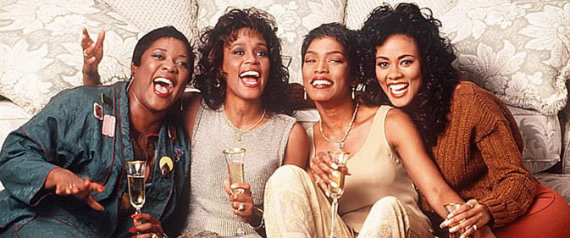 Back in April I posted about the movie 1995 Waiting to Exhale and the sequel to it: Getting to Happy which was officially given the green light by Terry McMillan who previously tweeted that the movie would be in production this year.
What are the plans for the movie now that Whitney Houston has died?
Whitney played one of the main characters, Savannah and now it is unsure if the second part to Waiting to Exhale will still come out.
According to CNN, the script is still in development with plans of the movie continuing on.
Could the character Savannah be played by someone else?
Loretta Devine who played Gloria in
Waiting to Exhale
,
spoke on the future of the
sequel
and is unsure of the movie moving forward without Whitney.
"I think it would be an honor and I think it would be something Whitney would want to see happen and I think they should dedicate it to her," Angela said.
I personally don't think the movie will be the same without Whitney but I would still go see it.