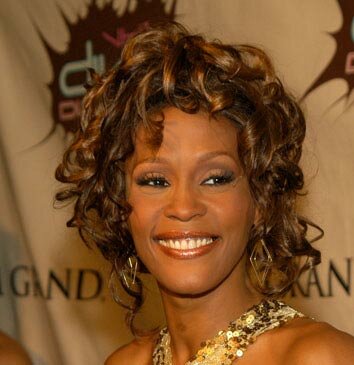 Via NecoleBitchie...
More details have emerged surrounding the events leading up to Whitney Houston's death:
Whitney was found just before 4pm PST by a bodyguard in the bathtub of her suite at The Beverly Hilton Hotel. There was no obvious sign of foul play and criminal intent was not suspected, however police found bottles of prescription pills in her room. At the time, her stylist, hairdresser and two bodyguards were in her room and became worried after she was in the bathroom for over an hour. Her hairdresser went to check on her and found her face submerged under water and legs up as if she had slide down the back of the tub. Her bodyguard pulled her out of the tub. Since her body was out of the tub when EMT showed up, an autopsy will have to be conducted to find out if the official cause of death was an overdose or a drowning.
Whitney's mother Cissy Houston said she spoke to her daughter 20-30 minutes before she died and, at that time, nothing sounded unusual about Whitney's state of being. She talked about attending Clive Davis' pre-Grammy party that night. She also spoke to her cousin Dionne Warwick hours before making sure they were seated at the same table during the event.
Whitney's body was still in the fourth floor hotel suite until around 11pm, which coincidentally was the site of Clive Davis' Pre-Grammy concert. The body was carried out on a gurney while the party was still going on in the hotel. (If you are wondering why it took so long to remove the body, the police had to request and obtain a search warrant to enter the room and investigate). Although the Pre-Grammy party was originally said to have been cancelled, it went on as planned with Clive Davis saying, "Whitney would have wanted the music to go on and her family asked that we carry on"
Whitney's ex-husband Bobby Brown had to be consoled on stage by his bandmates during a New Edition performance in Mississippi tonight. "I will always love you Whitney! The hardest thing for me to do is to come on this stage," he said. Later in the show, his voice started to crack as he became overwhelmed with emotions and he walked off stage abruptly.
Meanwhile Whitney's daughter is in Los Angeles, and was reportedly denied access to her mothers body tonight. An eye witness recounts seeing her in the hotel lobby, minutes before police drove up and pulled body bags out of their trunks. She was said to have stormed in the lobby followed by a man and seemed extremely pissed off. According to reports, she had gotten into a shouting match with police outside of Whitney's room when they wouldn't let her inside of the room. (Again, this was because they had to obtain a search warrant to enter and investigate.)
Whitney was supposed to have performed tonight at Clive Davis' party, and had been seen coaching Brandy and Monica on their joint performance. (Sidenote: It was Brandy's birthday). Brandy and Monica showed up to the event but were said to be too distraught to perform. In the video below, Whitney can be seen coaching and talking to Monica during rehearsals for the Pre-Grammy party.