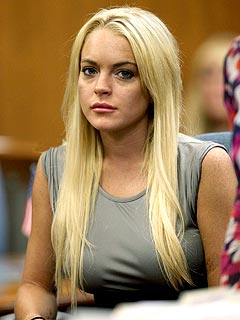 According to multiple reports, it looks as if actress Lindsay Lohan is staying housebound until the end of her probation sentence.
The New York Post reported yesterday that Lindsay

"plans to stay out of trouble and avoid risking a probation violation by grounding herself until the end of March."
Lindsay is on probation after reports surfaced that she stole a $2,500 necklace last year from a Los Angeles boutique.
She was accused of "walking away with a one of a kind necklace".... yea stealing. This is in
addition to a 2007 DUI case.
Lindsay is expected to finish her probation sentence by March 29th, which is her next court date.
I think that's very smart of her, at least she doesn't want anymore trouble...well until the probation is over.