'American Idol' Season 12 Premiere Recap: Mariah Carey vs. Nicki Minaj, My Favs, Plus the Wacky Performances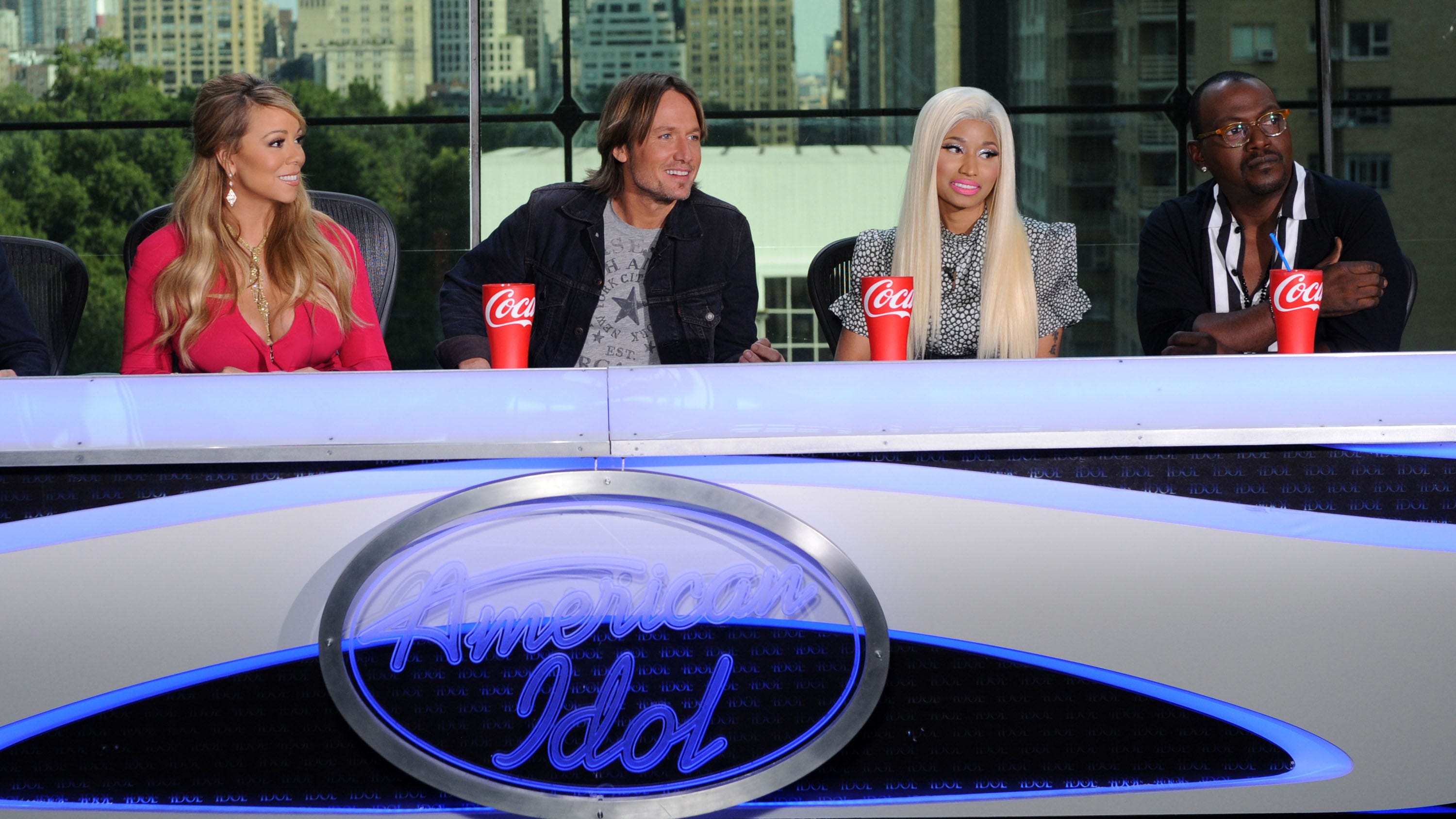 Season 12 American Idol judges
So last night I tuned in to the premiere of American Idol season 12 where contestants auditioned in New York, and this was the first time I watched this show since Fantasia won in season 3.
Returning judge, Randy Jackson, was called the anchor of the show as he is the only original judge left and the only one to tell it like it is. The other judges were way too nice and often felt bad after crushing someone's dreams of advancing to the Hollywood round.
"This is not easy like I thought it would be," Nicki said.
Country star Keith Urban was trapped between the feuding divas Mariah Carey and Nicki Minaj. These two took the shine away from Keith and Randy. These two ladies were constantly bickering back and forth during numerous instances.
"I loved being between Mariah and Nicki," Keith said.

American Idol hopefuls
Mariah Carey and Nicki Minaj Bickering...
When a contestant told Mariah her Christmas song is the best modern version, Nicki commented and Mariah felt the need to remind her that the song is still number one - 17 years later. There was a lot of eye rolling on Nicki's part and she said a bunch of times, "ehh, she's a b*tch!"
Mariah calmly replied that she'll rebuke any word that Nicki says that starts with the letter "B" and ends with "itch."
Towards the end of the show, Nicki said:
"I had to strangle one of the divas on the panel but I won't tell you who."
Watch the ladies bicker below:
The wacky performances...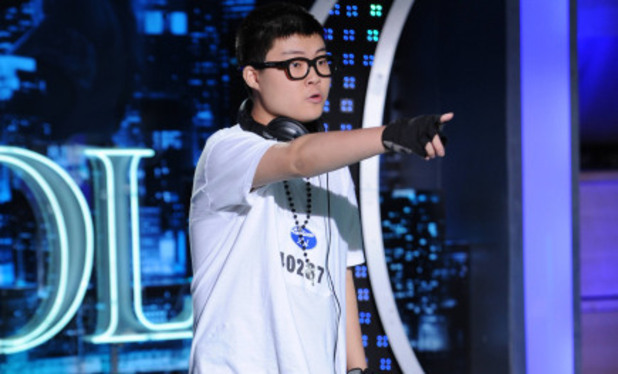 Justin Bieber wannabe - James Bae. Watch below:
Watch the Michael Jackson wannabe below - Benjamin Gaisey who was trying to serenade Nicki and Mariah by singing a Boyz II Men song, lol!
Phantom of the Opera singer, Albert Chang surprised the judges as he squealed while singing.
Nicki jokingly said to the guy after his performance,
"Your range is better than Mariah's!" ... ohh! Check it out below:
My favs...
Christina Isabelle blows the audience away. She sounds like Christina Aguilera. Watch below:
Below is the 17-year-old farm girl Sarah Restuccio who surprises the judges when she broke out into her rap version of Nicki's "Super Bass" after singing a Carrie Underwood song.
Her performance sparked a debate among the judges but in the end, her rapping gave her a pass to Hollywood. Check it out below:

Tenna Torres sang in front of the judges and got a pass straight to Hollywood.
She went to Mariah camp and sung for Mariah Carey
when she was a teen.
I guess that camp paid off because home girl can blow! Watch below:
Ashlee Feliciano closed out the show with a bang. Check her out below:
Will Nicki and Mariah be able to pull in those ratings this season?
According to
Entertainment Weekly,
the first night was the lowest-rated and least-watched premiere in the show's history. (The first season is typically not counted in these calculations.)
The show was viewed by 17.9 million people, down 19 percent from last year's opening drop, which set the previous low mark after falling off 24 percent from the 2011 season debut.
But based on the first night, critics are saying
the season already has the potential to be one of the most entertaining in years - because of Mariah and Nicki of course.
What did you think of the season 12 premiere?