Beyonce and Blue Ivy were captured in the photo above by a fan, stepping out and about in Brooklyn yesterday (Sunday, March 24). The two were spotted grabbing lunch at Buttermilk Chanel, according to reports.
Blue Ivy is seen resting her head on Beyoncé's chest, rocking pigtails and sporting a pair of tiny Timberlands.
Aww, so cute!
What would you do if you saw Beyonce randomly walking through the streets of where you live?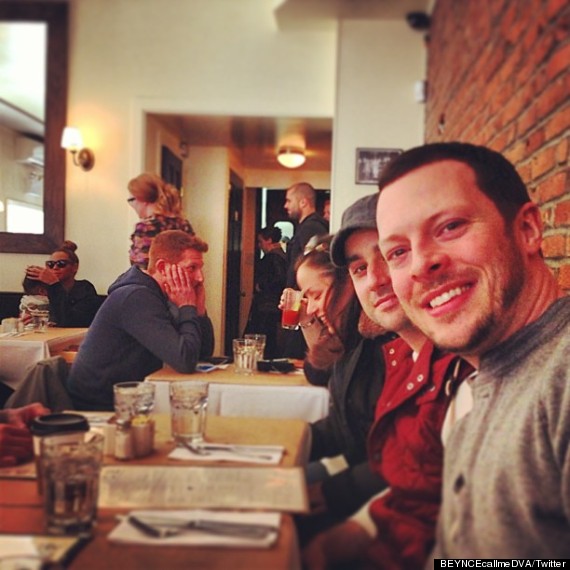 Peep Beyonce in the corner on the left side