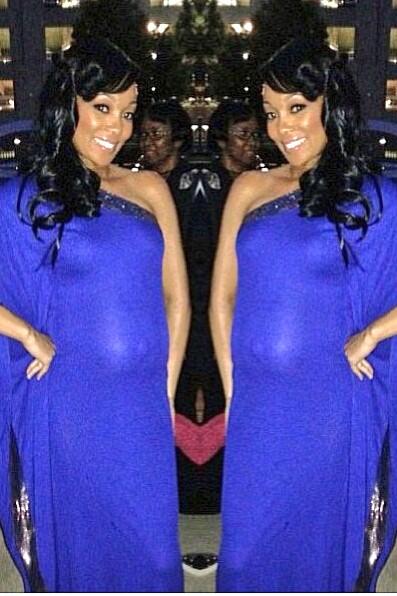 Monica reveals that she's 5 months pregnant!
R&B singer Monica revealed on her Twitter page Saturday that she's expecting later this year with her husband, Phoenix Sun' player Shannon Brown.
"Show time Chattanooga," Monica, 32,
tweeted
along with a link to an Instagram photo of her baby bump.
After getting congratulations from actress Niecy Nash, Monica added: "Thanks SO Much…5 months & counting LOL #excited."
This is Monica's third child and her first with Shannon Brown. Aww, congrats to the happy couple!